About Tampa Bay Mensa
Tampa Bay Mensa is the local group of American Mensa and Mensa International, the world's largest high IQ society, serving the Florida counties of Hillsborough, Pinellas, Pasco, Hernando, and Sumter.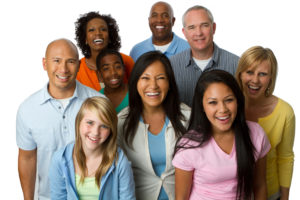 With over 700 members, Tampa Bay Mensa is considered a large local Mensa organization and conducts many monthly events. We offer admission testing and other services to members and prospective members.
Our main website is http://tampa.us.mensa.org. You can contact our Local Secretary at [email protected] or our Membership Officer at [email protected].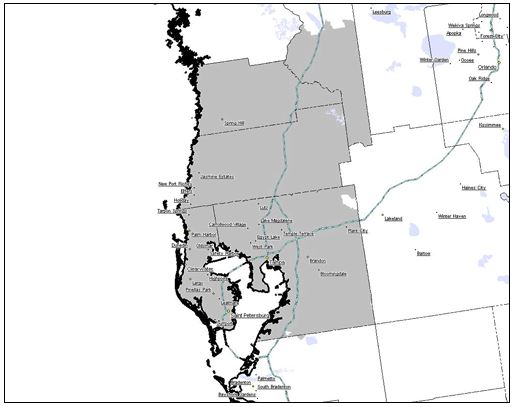 Tampa Bay Mensa's Early Years
by Mary W. Matthews
The first member of Mensa who lived in the Tampa Bay area was Tom Reesor, who joined in spring 1964. A year after Tom pioneered, the first Tampa Bay meeting was held in Clearwater, with six members attending. (This is further evidence of the Cosmic Rule of Six: The first official meeting of Mensa in 1946 had six members attending, and the first official meeting of American Mensa in 1960 had six members attending.)
By 1967, Mensa in St. Petersburg was under the leadership of Mary Jane Becker. While there were a few meetings at other homes in St. Petersburg and Tampa, most were held at Mary Jane's home in Viña del Mar. In 1970, Mary Jane was forced to leave the area because of ill health.
Several Mensa local groups across Florida were in disarray when, in 1973, Suzanne Wright decided to reactivate the group in Orlando. She got more than she bargained for, because National presented her with the middle section of Florida, coast to coast: Central Florida Mensa.
Suzanne was a transplanted New Yorker with the energy of a fireball, Jerry Merchant recalls fondly. "She did everything; she was locsec, editor, and general Mother Confessor and guru."
Slowly, Central Florida Mensa began to flourish. A few people from Tampa Bay attended meetings in Orlando once or twice a month, despite the lengthy drive to Suzanne's home in Longwood. Most contented themselves with weekly lunch bunches and other activities in the Tampa Bay area.
In 1974, Dick Pennington, then a new member, along with Angela Nicholson and Mary Sanchez, instigated a revival of Mensa on the west coast. It took Dick only two meetings to find someone willing to take the leadership: Cynthia deBerry Fisher. The group wrote a letter to then-RVC Nathaniel Weyl, asking that Tampa Bay be allowed to split off from Central Florida Mensa. Weyl denied the request, saying that we had to prove ourselves a viable group before we could separate.
In 1975, the team of Angela, Cynthia, and Linda Brainard descended on the Atlanta Regional / AMC meeting to obtain the desired permission. Charm overcame bureaucratic kneejerk naysaying, and permission was granted in February 1976. A set of bylaws was written, then rewritten to conform to AMC standards. With Linda Brainard as editor and Cynthia Fisher as publisher, the first issue of the Tampa Bay Sounding was mailed to 144 members on February 1, 1976. "I almost lost my faith in Mensa when they named me treasurer," Mary Sanchez remembers, "since those who know me are aware that my knowledge of anything to do with a number is 0. I didn't lose any money, but there were lots of entries under miscellaneous."
After Linda had edited several issues of the Sounding, she was transferred by her employer to Tallahassee. Steve Morrill then spent more than three years as Sounding's editor, and it was Steve who changed our symbol from the original dolphin (the owl had already been taken) to our current pelican. "It was putting that 40-page newsletter together each month that convinced me that I had what it took to become a freelance writer and editor, as I have been since 1984," Steve wrote. "In a way, I owe my job to Mensa."
"The first Beach Bash was at the Don CeSar in late summer 1978," Cynthia Fisher remembers. Ostensibly Jeannie Kipe (who moved to Colorado to be with her daughter, and subsequently died) was honcho, but Angela Nicholson, Mary Sanchez, and Steve Morrill had lots to do with it. It was total chaos, as all Beach Bashes I had anything to do with were. The hotel had recently changed hands; they were renovating like mad, and selling cut-rate weekends as fast as the money crossed their hands. We had a marvelous time, but the mold level was extraordinary. I was occupied with my third husband-to-be and did not attend every activity, but I distinctly remembering the voice of Steve Morrill in my ear, singing, "Money, money makes Tampa Bay Mensa go round."
"Soon after the first Beach Bash," Tom Reesor remembers, "Robert Altman filmed an all-star movie there (Health, 1979). The Don CeSar then decided that since they were now nationally famous, they should double their rates; that's why we moved the Bash elsewhere. The film was a flop."
"The Second Beach Bash was a blast," Cynthia said. "A Polynesian fellow kept bending to our every wish. . . . One memory was him, with a full-sized mattress under each arm, taking off for storage while we turned the room into the hospitality suite. The food was moderately good, the punch punchy, and the beach right there."
Steve Morrill vividly remembers the Beach Bash of 1980, which coincided with the ramming of the Skyway Bridge by the freighter Summit Venture. "I was the steamship agent who ordered that ship to anchor overnight so that I could attend the Bash," he said. When the freighter came in the next morning and hit the bridge, Steve had a busy weekend but he still attended the Bash.
"The third Bash was a bit quieter," Cynthia said, "except for the belly-dancing trio of Tricia Berrett, Evelyn Hallowell, and Eloise Hurst (Eloise started belly-dancing because she felt it was excellent exercise) . . . and Evelyn Hallowell reading The Cremation of Sam McGee, by Robert Service."
Evelyn Hallowell adds, "The crowd was rowdy and was tying napkins end to end, trying to reach across the whole room. I interrupted the reading to tell them I was going to finish, no matter what, and that the rowdier they were, the longer it would take me. . . . I finished."
In 1980, Cynthia Fisher and Steve Morrill swapped jobs: Cynthia became editor of the Sounding and Steve became LocSec.
Originally, Tampa Bay Mensa extended from Citrus County down to Fort Myers, unofficially broken down into Tampa/St. Pete/Clearwater and points north; Sarasota/Bradenton; and the Fort Myers area. Steve Morrill remembers, "As LocSec [1980-82] I had to drive to meetings in Fort Myers" in those days, before I-75, it was a five-hour haul each way. (Ouch!) Fort Myers and Naples broke off first and became South by Southwest Mensa in the early 1980s. Under Dwight Gill's leadership, Bradenton/Sarasota separated from TBM and became Manasota Mensa in November 1989.
In 1982, TBM reorganized again, and again the bylaws were rewritten. Cynthia Fisher was appointed National Publications Officer in 1983, and gave up the editorship of the Sounding, while remaining its publisher. Evelyn Hallowell became the new editor, and continued to win awards for our group.
Turmoil following the death of LocSec Roy Nilson in January 1987 exposed deficiencies in our bylaws, and a three-year effort began to revise them. In October 1989, the membership ratified the group's third set of bylaws. Among other changes, the ExComm was reduced to nine members and provisions were made to stagger elections.
The original excitement of founding an organization of people who never stare blankly when confronted with a new idea is gone, gone with the youth of Mensa's founders. The joy of Mensa remains.
In the 1970s, most Ms in the Tampa Bay area were in their late 20s and early 30s; today, half our members were born before 1950, and only about 10 percent are in their late 20s and early 30s. For some of us, staying awake all night at an RG swapping jokes and playing Charades and mandatory double-jump Carnelli has given way to sedately doing the Sunday New York Times crossword puzzle (in ink, of course).
Those who remain active in Mensa, whether hosting events or merely attending them, can testify that in some respects, membership in Mensa is like a marriage: After the effervescent sparkle of the honeymoon, one can become disillusioned and "stale out", or one can discover that with a little effort and a little cherishing of what one finds valuable, the initial ardor will deepen into something richly nourishing.
Mensa will always offer the exhilaration of agile mind meeting agile mind. Long may we wave!
Adapted from the 1998 TBM Member Handbook, with substantial additions and emendations by Cynthia deBerry Fisher, Evelyn Hallowell, Jerry Merchant, Steve Morrill, Tom Reesor, and Mary Sanchez.
Document last updated 26 May, 2012